After landing in Mexico City, there were some last minute adjustments to be made to my presentation coming off of a busy week in New York for the News and Documentary Emmys. I was up a bit late the night before putting the finishing touches on everything!
When we got to the hall the day of my talk, it was absolutely gorgeous. It was designed and painted by David Alfaro Siqueiros. A fresco muralist and painter from Mexico.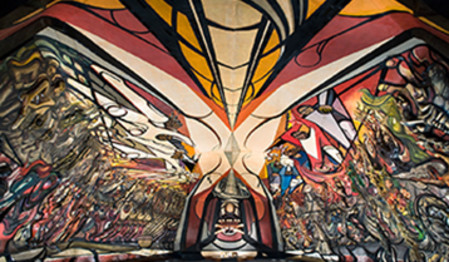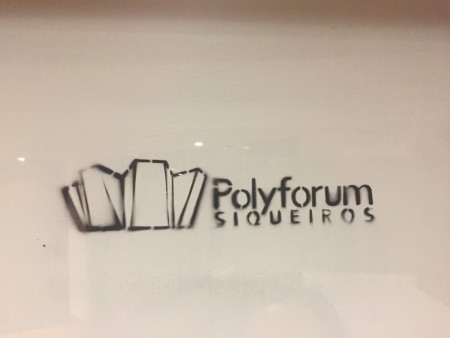 On stage, I couldn't see anything in the crowd because the light was so bright. Which honestly helped with my nerves.
The talk went well! I focused on the importance of storytelling and behind the scenes of my past works.
As soon as Stranger Things came up, I saw flashes going up all over the place -- which made me chuckle, I love when the audience gets excited.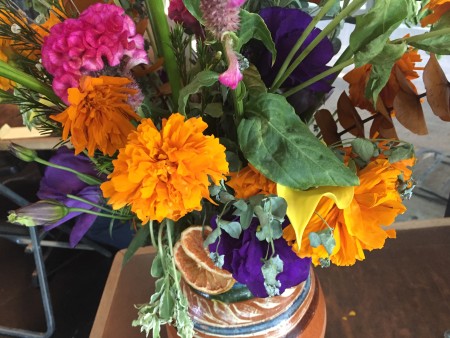 After that I was whisked away for interviews.
They made a homemade lunch of homemade tortillas, soup, and beans which was really delicious. It reminded me of all my great childhood memories in Mexico.
Then in the common area I got to meet the people who attended the presentation.
After talking to many of the people, I got a sense that Imaginary Forces seemed to be this untouchable thing, some of the high profile projects or artists feeling out of reach. Being from Mexico myself, it was wonderful to connect and talk about my journey and how it is an attainable goal.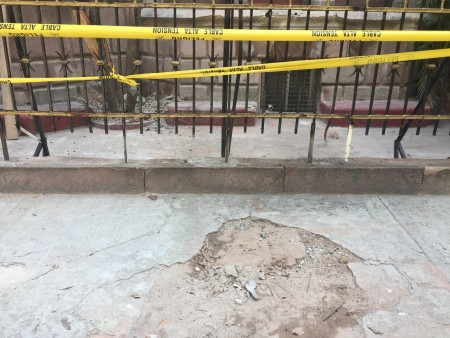 The earthquake that occurred just weeks before the conference was devastating for everyone, including the creative community.
La Condesa and Roma were some of the areas the earthquake hit the hardest. It would be as if a massive earthquake hit Brooklyn. These are neighborhoods that are creative sanctuaries for artists. To see that crumble is to lose a safe space to create, collaborate, and engage with fellow artists.
Some people couldn't make it. Others had a hard time with whether to attend or not. You could see the trauma on people's faces when they spoke about the earthquake. But they thought it was even more important to come to be inspired again. I feel privileged to have been a small part of such an event, especially following the devastation. I wish there was more I could have done, but being there and speaking with my fellow creatives was inspiring to me too!
To end the weekend, my family and I hit the best restaurants.
We went to Artemisa for drinks - It was like being in the Belle Époque! We also went to get tacos with my cousin at some local hang out. Then Sunday came and we went to San Ángel Inn with my Aunt. We heard live Mexican music there, drank delicious margaritas- the way they should all be made with fresh lime juice! And I even had my fortune told by a little bird.