Our Creative Directors have the privilege of traveling to many places around the world: to film, to meet with fellow industry leaders, and to present their personal learnings and experiences. Read up on the latest:
Karin Fong at AGI Mexico City
September 24 - 29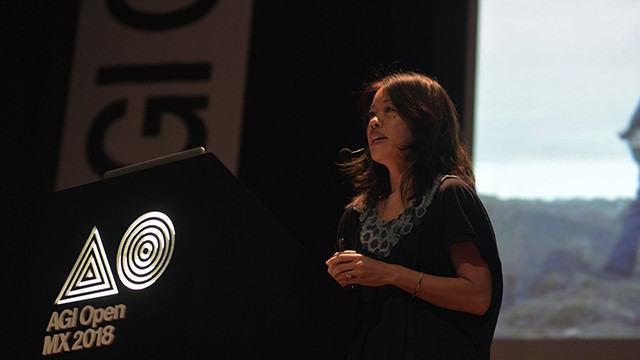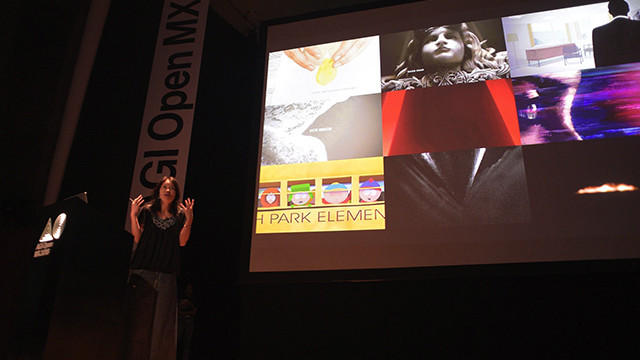 A little background on this particular event: The Alliance Graphique Internationale (AGI), as its name suggests, is a member-based association of professionals, united by working in the field of graphic design across the globe. It was founded in 1952, and the current membership stands at 488 and collectively represents 39 countries.
Each year members convene in a differing city at the AGI Congress to hear of each other's activities, keen to debate the profession and learn more of their host city. This year was held in the beautiful Mexico City! Concurrently during Congress, a student-focused AGI Open design conference occurs for non-members.
Karin has been an AGI member since 2001, and here she is meeting with fans at the Open event after her presentation: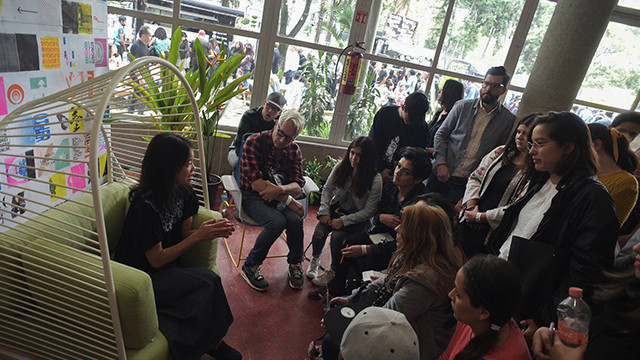 Keep an eye on AGI, to see where next year's Congress & Open will be.
Grant Lau at OFFF Tel Aviv
October 13th - 16th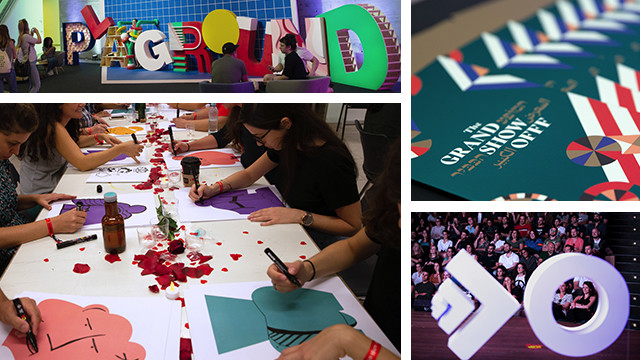 The OFFF Festivals our among our favorites. This year Grant spoke about his early influences in the 1990's and his journey from IF intern to Creative Director (even offering to "take out the trash" to get his foot in the door!).
Fun Fact, Grant has been with Imaginary Forces for 22 years!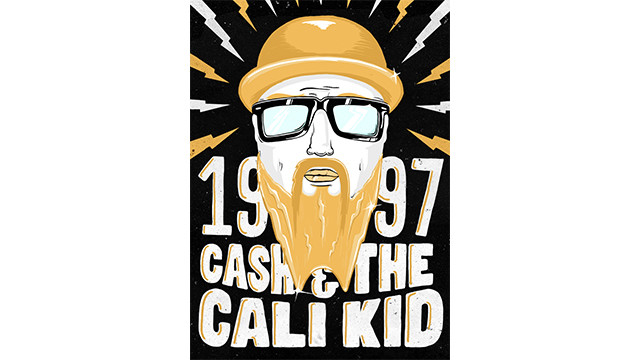 Experiencing different cultures is one of the major draws of traveling and speaking. We are always seeking to educate ourselves about all different walks of life and design, not to mention the outrageously yummy food! We hope to be invited back next year.
Keep an eye on all things OFFF Fest here.
Related
Karin Fong & Michelle Dougherty at 2017 OFFF Barcelona
Michelle Dougherty at 2017 OFFF Mexico City
Michelle Dougherty at Design Thinkers Toronto & Toronto International Film Festival (TIFF) Bell Lightbox
October 22nd - 25th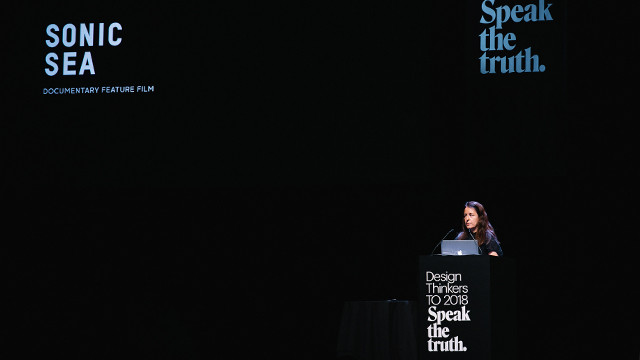 Michelle had a dual event, being invited as this year's Design Thinkers' TIFF-sponsored guest: first speaking to an audience of students at the TIFF Bell Lightbox (TIFF's home base in downtown Toronto), then to an audience of 400+ professionals at Design Thinkers.
Design Thinkers is hosted by the RGD (The Association of Registered Graphic Designers) which in Canada is an organization similar to our AIGA. The RGD has tons of resources for Canadian Designers of all ages and professional levels. We definitely recommend checking them out if you are one of our northern neighbors!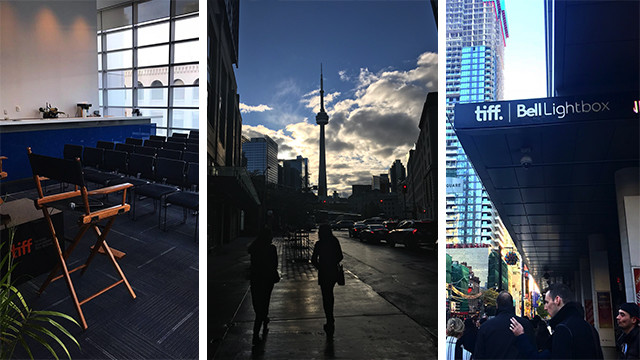 When speaking with the students, Michelle challenged the young audience to always ask themselves 'Why?' "Why are you a designer?" "What is it you are setting out to accomplish?"
And that may change throughout your career. In the meantime when starting a project remember:
1) Dive deep (into the content)
2) Stories can change the world
3) With art, emotions often dictate the path
4) The idea may arrive from the material
And finally Michelle advises to always "work hard and stay curious!"
Tiff has events year-round, and Design Thinkers will be heading to Vancouver in 2019.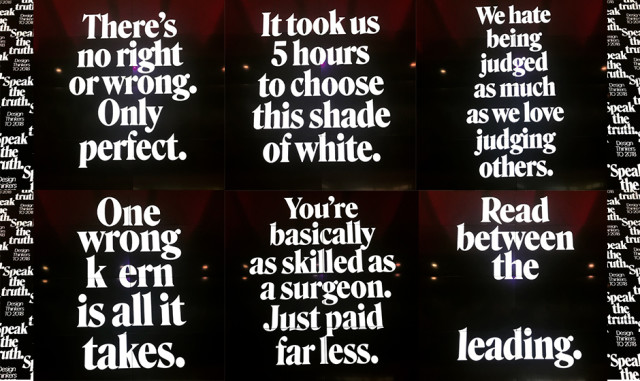 Make sure to follow us on Instagram and Twitter to keep up on where will be heading to next!