THANK YOU TRIBECA FILM FESTIVAL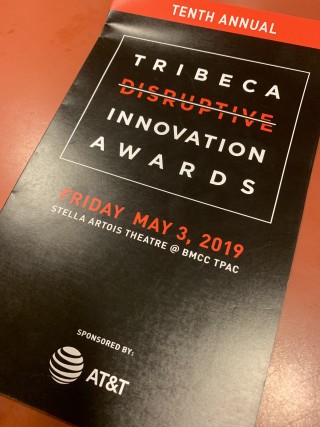 What a fun weekend spent in NYC at the Borough of Manhattan Community College for the Tenth Annual Tribeca Disruptive Innovation Awards (TDIA). The awards ceremony, which aims to bring renowned innovators across the world together to "celebrate, nurture and mobilize a community of disruptors" took place May 3rd, 2019.
AXIOS season 1 is available to watch on HBO or learn more, here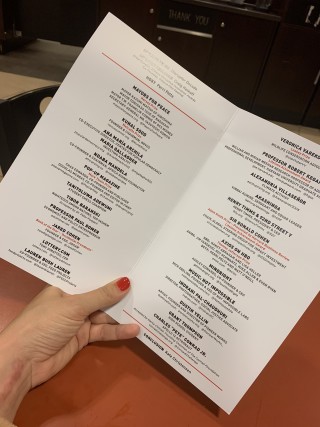 This year's ceremony focused on survivors, along with the people reinventing themselves, an industry, or a difficult situation. It was an amazing opportunity to be acknowledged with such incredible honorees, speakers and performers who encourage innovative thinking and creative activism.
To kick off the show, Malawi street musician, Lazarus took to the stage for an epic performance. His film XXX is being screened at this year's festival. The perfect way to raise the energy in the room before things kicked off.
Cannon Hersey came on stage to present the Hersey Award to The Mayors for Peace to discuss their ongoing global campaign Seed the Change. Read more about their work supporting 9/11 and Hiroshima trees here, #SeedTheChange Learn More
The room filled with inspiration, as each speaker took the stage and shared their insight and contributions to their industry. Some of our favorite lessons? Keep reading. . .
When asked " Is there something that is really important about chess?" Tanitoluwa 'Tani' Adewumi, an eight year-old Nigerian refugee and chess prodigy simply said "Yes, thinking." Young, bold and strategic.
Ndaba Mandela, chairman of the Africa Rising Foundation See here reminded the room of his grandfather, Nelson Mandela's words, "If you want to make peace with your enemy, you have to work with your enemy. Then he becomes your partner, and maybe eventually their friend."
President and CEO of 92nd Street Y, co-author of the international bestseller New Power, and co-founder of #GivingTuesday, Henry Timms says, "You have to put your mission before brand," if you wish to succeed in charitable works.
We were blown away by the outstanding anti-poaching, female group, Akashinga See Here, whose mission is empowering disadvantaged women to restore and manage large networks of wilderness areas as an alternative economic model to trophy hunting. Vimbai Kumire said when accepting the award, "we as women commit ourselves to what we want to do, that's why we make it. Women have the heart, they have the passion in what they want to do."
The Wall Street Journal has called this particular award's ceremony a place where everything always goes wrong, and we stand to say that's what makes everything go right.
In summary, as Pete Conrad - the third man to walk on the moon -said if you can't be good, be colorful.
Tribeca FIlm Festival, you were colorful IF. See you next year!