January 24, 2019
What a night! We had such a great time at Parsons The New School of Design for the Type Directors Club's Judges Night.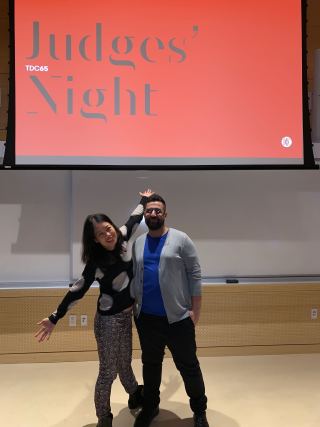 Karin Fong and Kristyan Sarkis
It is the 65th year of the TDC Design Competition and Karin Fong took to NYC for the special occasion. Joined by the esteemed Kristyan Sarkis and the TDC65 competition chairs, it was an evening of engaging conversations that left us inspired.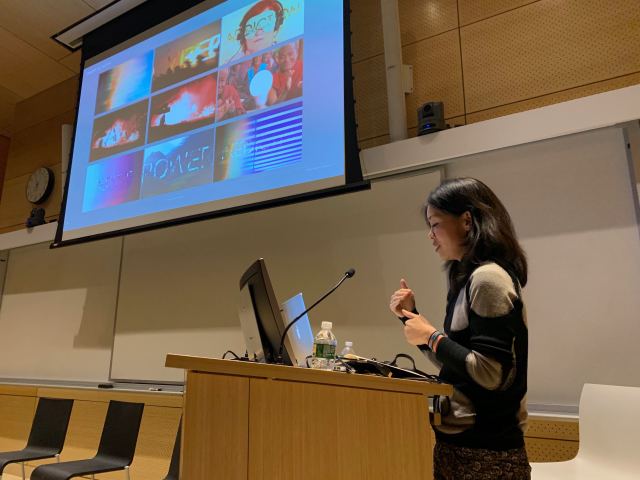 As this years Communication Design Judge, Karin Fong presented some of her past work that provided a unique perspective on typography and what part it plays in visual communication.
A few quotes taken from her talk:
1. "One thing that's nice about type on screen is that you can build with it. It has a natural reveal"
2. "What we're trying to do with type in all our pieces is to have some authenticity of the story that stays true and real to what we are telling."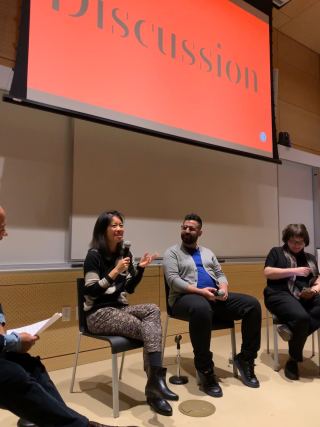 It was an honor to meet the incredible Kristyan Sarkis, Co-Founder of TPTQ Arabic and Type Design-Beirut. All the way from the Netherlands to NYC, Kristyan inspired us all with his fascinating 10 year journey dedicated to expanding Arabic type design and education on the matter.
A few quotes taken from his talk:
1. "Beautiful diverse and rich script, developed over 1000 years, taking on very different forms from east to west"
2. "To me, all the inspiration comes from the script itself "
3. "Because I wanted to do something very fluent and organic I had to draw a huge character set. And that's when the idea of complexity showed in my work"
See more of Kristyan's work here:
Instagram: @KristyanSarkis
Instagram: @TPTQArabic
Followed by a discussion panel and audience Q&A, it was the perfect end to a very insighful night! Thank you for an incredible weekend TDC and everyone who participated in the competition! We hope to be back next year!